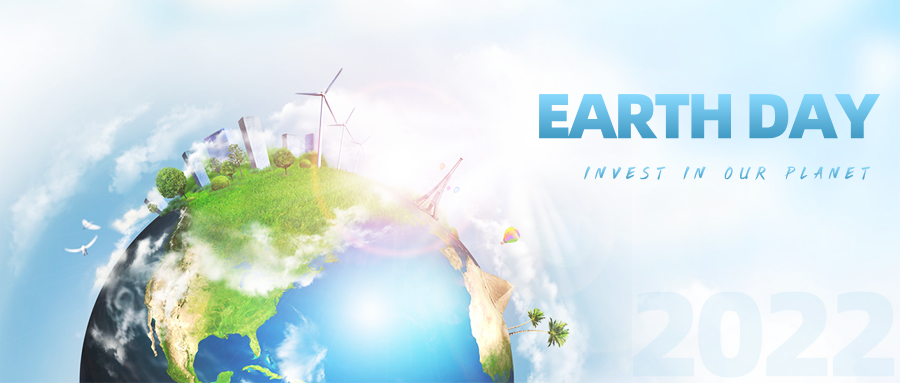 This year marks the 52nd Anniversary of Earth Day. The purpose of this day is to highlight the global effort it takes to restore our Earth for the benefit of everyone and future generations. Each Earth Day, people around the world mobilize to raise awareness of important environmental issues. The theme for Earth Day 2022 is "Invest in Our Planet." In the context of China's 14th Five-Year Plan and net carbon targets, China will shoulder its global responsibility and insist on promoting green and low-carbon development, advancing clean production and strengthening pollution control.
As a leading brand of environmental monitoring equipment with 20 years of development history and strong R&D capability in Hangzhou, FPI has been attaching importance to its technology R&D and product development capability since the day it was established, continuously expanding and improving its product system. After years of precipitation, it has proposed different pollution monitoring solutions for different types of pollution, covering ambient air pollution, industrial flue gas emission pollution, water quality pollution, etc.
FPI Pollutants Monitoring Product Matrix
AQMS-1000 Standard Air Quality Monitoring System
FPI's ambient air monitoring system consists of a sampling subsystem, a gas dynamic calibration subsystem, a meteorological parameters monitoring subsystem, a standard parameters monitoring subsystem, and data acquisition and processing subsystem. It can monitor conventional air pollutants such as SO2, NO, NOX, CO, O3, PM2.5, PM10, etc. FPI also provides compact AQMS, micro AQMS, and mobile stations applicable to various customer needs.
EXPEC-2000 VOC Monitoring System
The EXPEC-2000 VOC online monitoring system is based on the principle of gas chromatography technology (GC-FID), composed of a sampling probe, heating trace line, VOC analyzer, built-in zero air generator and hydrogen generator. It can monitor methane/non-methane hydrocarbons and characters of toxic organic compounds.
SIA-3000 Series Water Quality Analyzer
The SIA-3000 series is a new generation of miniaturized water quality online analyzers for monitoring the indicators, such as COD, permanganate index, ammonia nitrogen, total phosphorus, total nitrogen, Cr VI, total chromium, copper, nickel, manganese, zinc, etc.
If any interests, please feel free to visit FPI official online platform: online.fpi-inc.com/